How It Works- T
hree Simple Steps to a Happier Pet
Step 1:
Get In Touch
We're committed to providing the best care possible for your precious pet.
Start by filling out our Pet Care Request form below or giving us a call at (941) 799-6655. We can't wait to hear from you!
Step 2: Meet Your Personal Pet Care Professional
We believe in personalizing every pet's care. That's why we like to get to know every pet and pet parent.
Schedule a free Meet & Greet to help us start our relationship on the right paw
Step 3:
You are Ready to Wiggle!
Once we've met and introductions have been made, we're ready to schedule your services. You'll get free access to our Time to Pet app, where you can request services anytime.
Ready to take the first steps towards a happier pet? Fill out our Pet Care Request Form and let's get ready to Wiggle!
Let's Get to Know Your Furry Friend Better!
Fill Out Our Pet Care Request Form and Start Their Journey to Premium Care Today
Pet Care Request Form
"*" indicates required fields
Get Access To Our App
Being a part of our extended family has its perks! Our Time to Pet client app makes it super easy to request our services. Updating your pet profile is quick and easy to make sure their important information is always current. You can pay invoices, receive pet report cards and also communicate with your dog walker or pet sitter. We also have GPS tracking available so you can see where your precious pet has explored during our visit.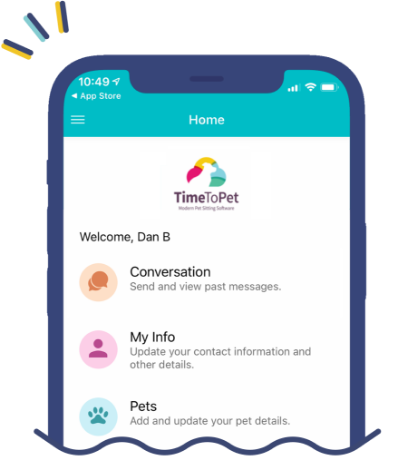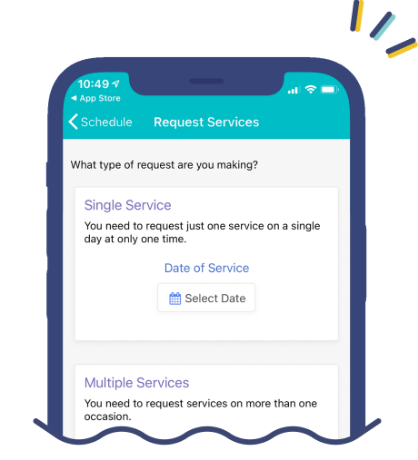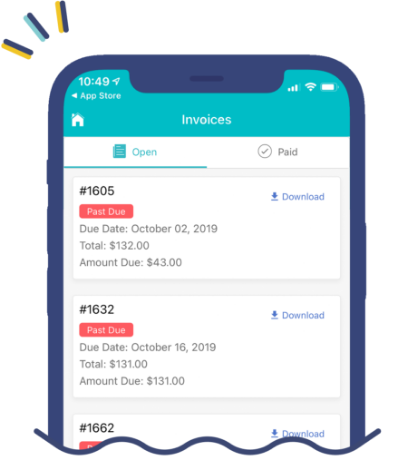 Every time I schedule a walk, I know my dogs are in good hands. WYT treats my dogs as if they are their own!
– Amanda R.