Step 1:
Pet Care Request Form
Let us know how we can best serve your pets' needs! How often and how long do you need them walked? What breed is your pet? Are they vaccinated? The more details and information you provide us, the better! We want to make sure we give you exactly what you are looking for. Fill out our Pet Care Request Form on our home page. Once we receive your request, we will send you a link. Just follow the prompts and move on to Step 2.
Step 2:
Schedule a Meet & Greet!
We like to get to know every pet we care for. The first step to any good relationship is meeting face to face. This allows you to get to know us and it allows us to get to know you and your pet. We want to know exactly what we can do for your pet that will keep them safe, happy, and comforted. A personal Meet & Greet helps us get our relationship off on the right paw!
Step 3:
You are Ready to Wiggle!
Once we have completed Step 2 and introductions have been made we are ready to schedule your services. You will have access to our Time to Pet app where you can request services for your pet. So, take the first steps and let's get ready to Wiggle!
Get Access To Our App
Being a part of our extended family has its perks! Our Time to Pet client app makes it super easy to request our services. Updating your pet profile is quick and easy to make sure their important information is always current. You can pay invoices, receive pet report cards and also communicate with your dog walker or pet sitter. We also have GPS tracking available so you can see where your precious pet has explored during our visit.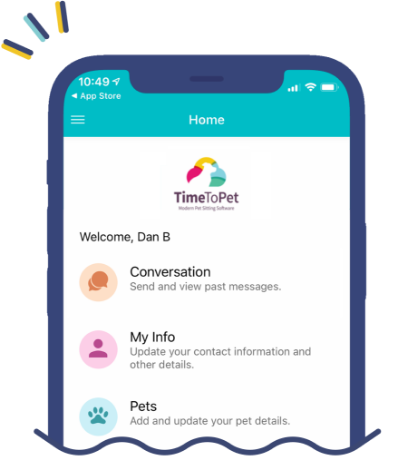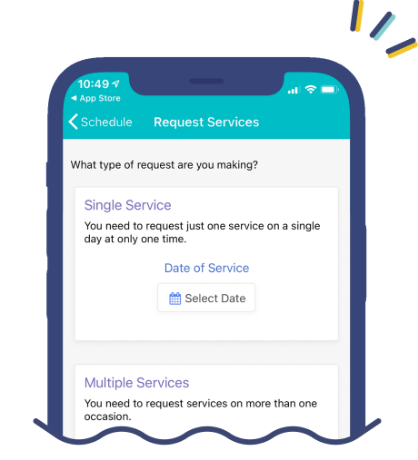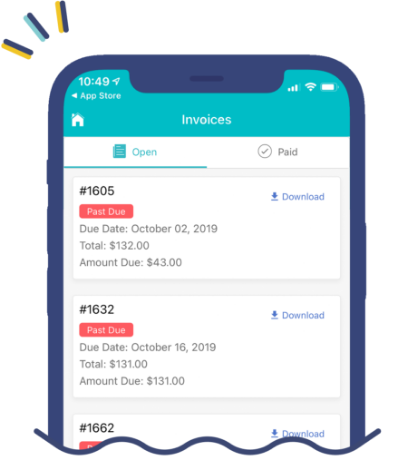 Every time I schedule a walk, I know my dogs are in good hands. WYT treats my dogs as if they are their own!
– Amanda R.